Fruit slot games have been around for a long time, and they are still very prevalent to this day as they offer exceptional features for players.
Nowadays, as the number of top online casinos is increasing day by day, the game genres they provide are evolving as well. However, fruit slot games stay a nostalgic subject for casino lovers.
If you enter any turnkey online casino platform, you will see various games from various genres. However, they have one thing in common. All of them offer top-notch features, active gameplay, lots of excitement, and pay real money.
Even when you look for a unique slot game, you come across so many different games that it is hard to choose one.
At this point, how great it would be to play a slot with more straightforward gameplay. Moreover, brings the same, if not more, adventurous feeling with just spinning a reel.
There is when fruit machines come into your mind.
Let's talk about this historical gambling genre that increased gambling popularity worldwide.
1. Fruit slot games: History of the Popular Genre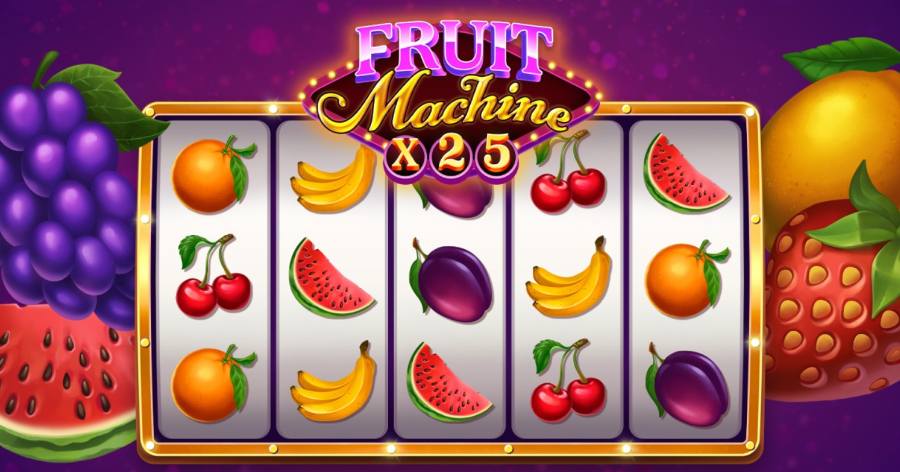 Even now, when various online casino platforms offer numerous outstanding slot games with advanced features, fruit slot games still stay as one of the fan-favorite genres. Let's see what's the fruit machine's history.
The first gambling machine was invented by Charles Fey in around 1887 years. It was called the Liberty Bell. And it looked a lot different from slots nowadays.
The machine had 3 reels and one row. Each reel had 5 symbols. The symbols were: horseshoes, hearts, diamonds, spades, and a golden Liberty Bell.
You could play the game with coins. And, in case you would land a Golden Liberty Bell on all reels, you could win the jackpot. The maximum winning at a time was 10 coins worth 50 cents.
After some time, the first fruit machine was invented in 1907. The slot was much more advanced than its "ancestor" and contained fruit symbols.
These fruit slot machines had 5 reels and 3 rows. And the icons included cherries, lemons, plums, grapes, etc. The game had a huge success, and casinos all around the world quickly added them to their parlors.
However, as the interest in these fruit machines increased, countries started to make anti-gambling laws.
According to laws at the time, while playing fruit slot games, you could no longer win money. Instead of cash, you would win gum and candy. And surprisingly, that didn't make people lose interest in fruit machines at all.
As the gambling laws changed over time, and Nevada state decided to become the world center of gambling, the fruit slot games became even more popular. Vegas casinos were full of different fruit machines. And the players were happily spending hours spinning and winning.
2. Fruit Slot Games: Why Are they so popular?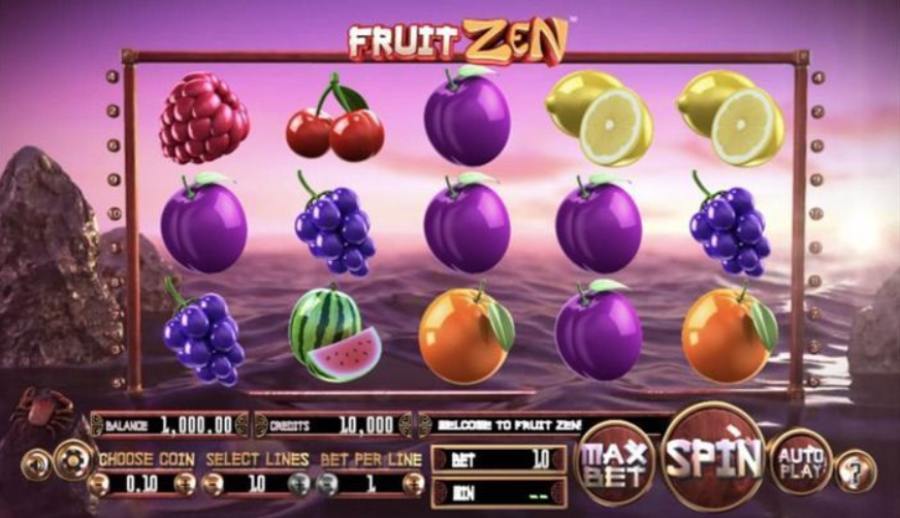 The game genres evolve daily. And each genre now offers an enormous number of games. However, the fruit slot machine still stays popular. Why?
We can say that there are a few reasons why fruit machine stays in gamblers' heart.
The first reason is easy gameplay. You can simply enter these games, spin the reels and win. There is no need to develop your skills or understand some complicated features.
Another reason is the symbols. The fruit symbols that you see on your screen are calming. They do not make you confused while playing. On the contrary, you can dive into the game and not think about anything happenings round you.
Fruit slot games make gamblers nostalgic. Playing fruit slots makes you feel you are back in fifty years, sitting in front of a fruit machine in a rich, flashy Vegas casino. Spin the button and receive the most exciting gaming experience ever!
To give you a chance to receive that amazing experience, Vegas X casino provides various fruit slots. Below are the top 5 slot machines that will make you chill when winning.
Let's start with one of the best fruit slots, the fruit party slot!
3. What are the top 5 fruit slot machines?
As we mentioned earlier, fruit slots still keep their popularity among players. That is why you can see fruit slots that pay out well when you enter different river sweepstakes platforms.
When you visit Vegas X casino, you will be surprised by all the fruit slot games here. Without further ado, let's discuss top fruit machines and start with the Fruit Party slot.
3.1 Fruit Party slot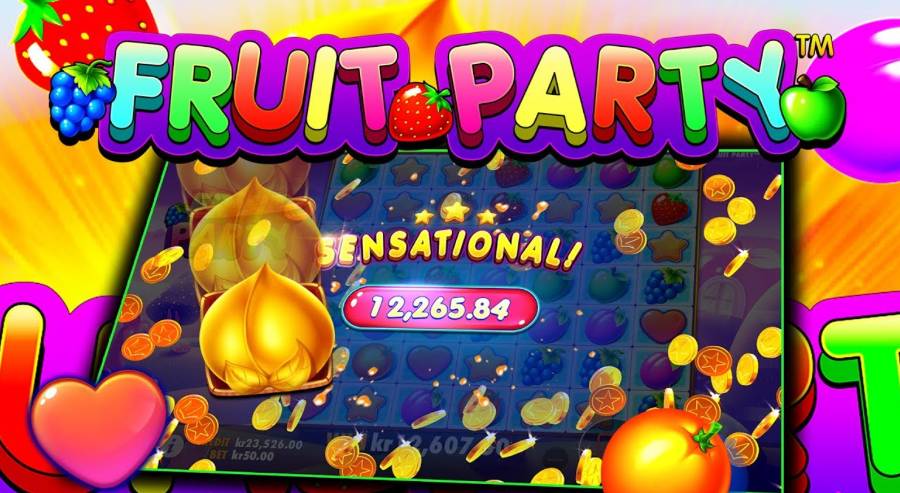 Fruit Party slot is an exciting fruit game that promises to give players ultimate satisfaction.
The game has 5 reels and 20 pay lines. You can bet on any pay line from 1 to 20 simultaneously. And the amount of bet varies from a penny to thousand dollars.
There are thirty-one winning combinations overall. From per spin, you are able to win on all active pay lines.
The slot machine symbols of this fruit machine include cherries, bananas, grapes, etc. With a different number of each fruit on a reel, you can win and multiply your winnings to the maximum.
Other than fruits, there is a wild Fruit Party symbol. Depending on the number, this icon can multiply your bets several times. And in case of landing five Wild in a row, you win an enormous jackpot.
The game also has two exciting features. One, it gives you an opportunity for autoplay. You can set the amount of bet, sit back and watch while you win without any effort.
Another feature is a vegas x free credits inside a game. If you see gift boxes on your screen, click them and receive different multipliers.
Using those features and activating all the possible pay lines gives you the most exciting playtime ever!
3.2 Bells on Fire Rombo
Bells on Fire Rombo is a sequel to the Bells on Fire fruit machine. It is one of the best fruit slot games in the Vegas X casino.
The game has 5 reels and different rows on each reel. There you will see different fruit symbols, such as bananas, grapes, lemons, watermelons, etc.
The Bell on Fire is a wild symbol. It acts like a multiplier and can increase your winnings 5 to 10 times.
One of the main advantages of the game is a help button. If you need a better understanding of game rules or guidance, click on the button and receive help right away!
3.3 All Ways Fruit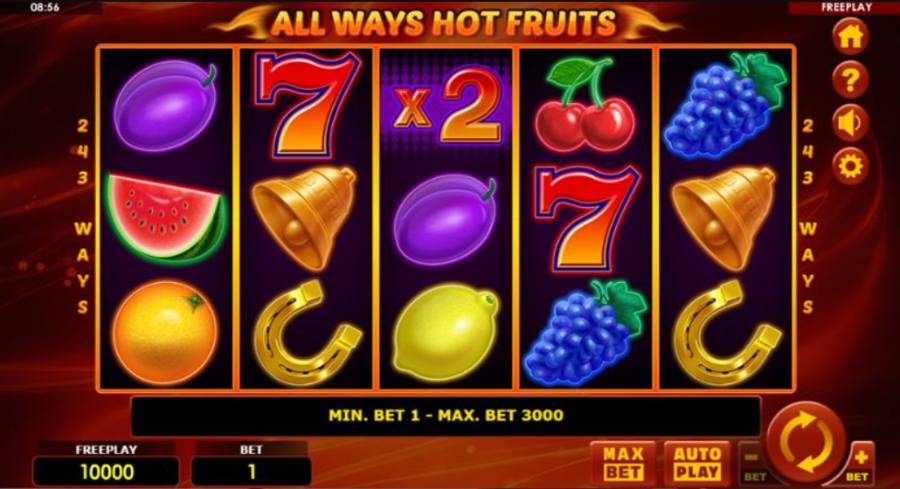 All Ways Fruit is another excellent example for fruit slot games that promise enjoyment. The game has 5 reels and 5 rows and lots of opportunities to win big.
There you will see classic fruit machine symbols such as different fruits. They are aligned with classic slot icons such as lucky seven, letters A, Q, etc. Overall, the game is full of color and surprises.
During playing, you are able to activate multipliers and bonus features. You can win free spins, re-spins, and free coins and fire up your gambling.
With all the bonuses and low volatility, All Ways Fruit is considered one of the highest payout sweepstakes games out there.
3.4 Billy's Game
Billy's Game is one of the most outstanding online slots that pay real money. Like the games above, it also contains fruits as its main symbols.
It has a classic fruit machine appearance. On your screen, you will see 3 reels, 3 rows, and 27 different ways to win.
Several multipliers and profitable bonuses after every round allow you to win big. So, don't lose time. Start playing Billy's game now!
3.5 Fruit Bar
Fruit Bar is one of the most fun fruit slot games on the Vegas X platform. It is a classic fruit machine with 5 reels and 3 rows. The game has 15 pay lines.
While playing, you come across different symbols, such as cherries, bananas, grapes, etc. Also, scatter and wild symbols can multiply your winnings or lead you to the jackpot.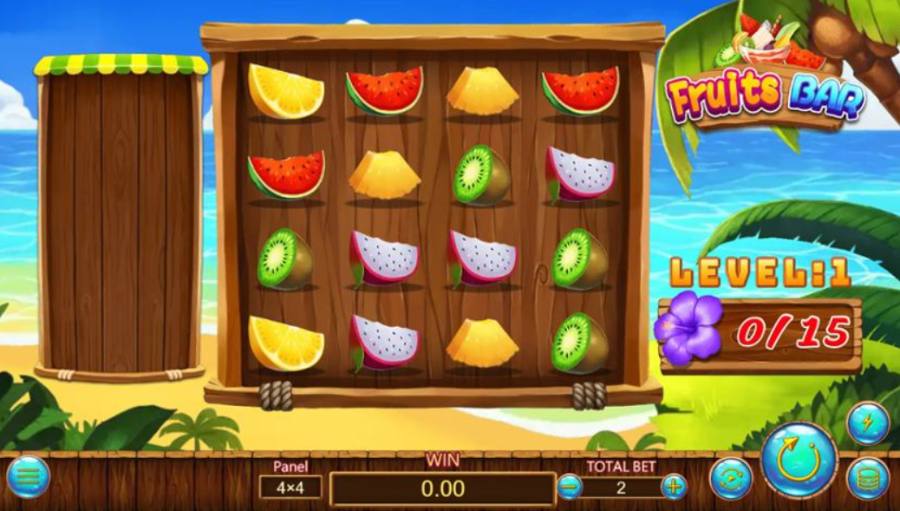 Fruit Bar is definitely one of the best fruit games that you can play in Vegas X Casino.
4. Conclusion
If you want to receive a Vegas casino experience, then fruit slot games are the best way. Easy gameplay and many bonuses allow you to win while having the best time of your life!
So, don't lose time. Start playing with the Fruit Party slot, and discover more inferno slots real money games on Vegas X casino!
5. FAQ
5.1 How do you play fruit slots?
First, you must register on the platform to play fruit slots on Vegas X. ENter BitBetWin and pick Vegas X as you main gaming platform. Then, make a deposit of at least $10 and start enjoying the best fruit slot games right away.
5.2 What fruits are used in slot machines?
On fruit machines, you will see different fruits such as bananas, cherries, lemons, watermelons, etc. Each symbol, with various combinations, gives you different ways of winning.
5.3 What is a fruit slot?
To say it simply, the fruit slot is a game with fruits as their icons. You can see those games as the descendants of the fruit machines you could play in Las Vegas casinos.
5.4 What triggers a jackpot on a slot machine?
Triggering factors in slot machines are all different depending on which game you are playing. On the other hand, mainly the scatter symbols are the ones that you need to look for. By combining at least three of them on the given reel, you might as well trigger the main jackpot of the slot machine.
5.5 What does 3 cherries on fruit slot games?
Depending on the fruit slot games that you are playing, 3 cherries in one row are going to give you a different amount of winning. For example, 3 cherries in a row in the Fruit Party slot pay 5 times a bet to a player.